Student Organizations
Student Society of Engineering Faculty
The Society of Engineering Faculty, The Student Union of The Chinese University of Hong Kong is the official student organization serving students of the Engineering Faculty.
This year, the cabinet is named "Engreamineer".  The name of the cabinet is unique in that it is the combination of "Engineer" and "Dream".  The use of "Engineer" best denotes us as Engineering students of CUHK. Our cabinet members are determined in the continuation of the ideas of distinguished engineers.  "Dream" means that we share the same dream to serve the society members by the time decided to be the cabinet members.  We are honoured to fight for the best welfare and activities dedicatedly to our fellows.
The cabinet provides a platform to strengthen the bonding between engineering students and teachers, organize student activities in order to facilitate interaction with department societies and other bodies, work with enterprises to promote student welfare, and enhance a better learning atmosphere for all undergraduates by coordinating the Mentorship Programme.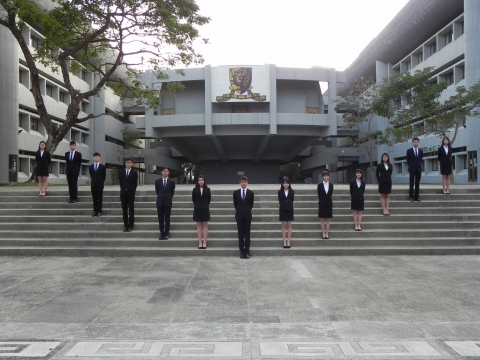 | | |
| --- | --- |
| Post | Name                    |
| President | Lo Yuk Hei Theo |
| Internal Vice President | Hon Yuen Ching |
| External Vice President | Koo Man Ying Mandy |
| Secretary | Mak Ka Man |
| Treasurer | Ng Sheung Yung |
| Publication Secretary | Tsang Wing Lam |
| Welfare Secretary | Ng Ka Pui |
| Welfare Secretary | Yan Hei Cheuk |
| Promotion Secretary | Kwong Ming Chung |
| Academic Secretary | Lau Sin Pang |
| Sports Secretary | Ho Man Kit |
| General Secretary | Lee Jing Yi |
| General Secretary | Shum Yuen Fan |
Website: http://ergsoc.erg.cuhk.edu.hk/ 
Facebook: www.facebook.com/enginethermiccuhk 
Email: ergsoc2017@gmail.com