DEAN'S MESSAGE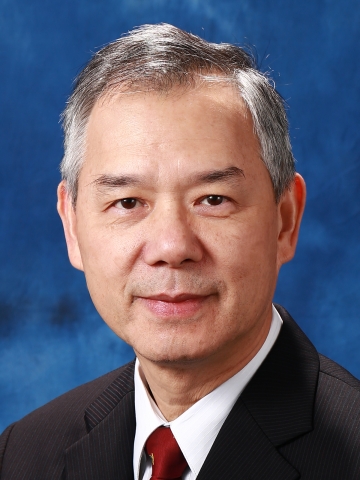 A warm welcome to the Faculty of Engineering at the Chinese University of Hong Kong!
The Faculty was established in 1991 by our then VC Professor Sir Charles Kao, "Father of Optical Fiber Communication" and Nobel Laureate in Physics 2009.  His vision for the Faculty is to educate future engineering leaders and practitioners in novel technological areas, taking advantage of the fast-growing computational power and internet connectivity, and application of these technologies to meet emerging societal and human needs.
The vision of Professor Kao has been the guiding principles of the Faculty since its inception.  We offer a number of successful, non-conventional and highly innovative Programmes including Computer Engineering, Computer Science, Biomedical Engineering, Electronic Engineering, Energy and Environmental Engineering, Information Engineering, Mathematics and Information Engineering , Mechanical and Automation Engineering and Systems Engineering and Engineering Management, and have launched the Financial Technology programme in 2017-18.   Another new programme, Artificial Intelligence: Systems and Technology programme will be launched in 2019-20. These are all non-conventional Programmes and some were the first of its kind when being proposed. It is through these well-designed and timely undergraduate and postgraduate programmes that students will learn through a combination of exciting classroom teachings, hands-on projects and real-life industrial exposure in Engineering. 
Over the years, the Faculty has assembled a group of faculty members conducting world-class research with outstanding research records who are internationally renowned in their fields of expertise. Through dedication and hard work, we have achieved top performance among local engineering schools in terms of average competitive research funding, publications, student awards in external competitions, and career placement.  Our alumni continue to make steadfast contributions to our society through their constant endeavors and innovative ingenuity as engineers, entrepreneurs, academics and leaders in various sectors of the community. 
Engineers play a critical role in enhancing the quality of life and addressing the challenges in this ever-changing world. This is happening everywhere in the world, but in Hong Kong we are seeing the golden period for innovation and technology as our Government is committed to push through high technology initiatives in AI, Big Data, Robotics and applications and playing a major and crucial role in building up the Greater Bay Area. 
The road of engineering innovation is never smooth or easy, but it carries great potential to benefit humankind and is full of adventures, excitement and rewarding experiences. The Faculty of Engineering at CUHK is proud to be the cradle for passionate students who are eager to pursue their interests and curiosities in engineering, and to prepare them well to seize the opportunities and tackle the challenges ahead to make our world a better place through solid engineering knowledge, dedicated hard work and innovative ideas.